Make cleaning your boat a breeze with a ceramic coating.
Boats endure some of the harshest conditions, which can drastically affect your watercraft's finishing, paint, and components over time. Provide protection for your boat's surface that will last a lifetime with a boat ceramic coating applied by our professionals at Savannah Ceramic Coatings.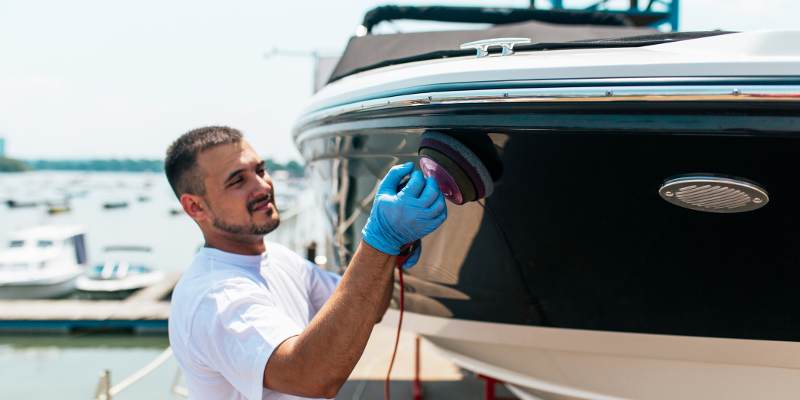 Our ceramic coatings offer protection for both the underwater and above-water parts of any boat or yacht. Boat experts and water enthusiasts alike know how harsh underwater environments can be on a watercraft, and ceramic coating products offer protection against the corrosion created by saltwater and the accumulation of algae and/or shells.
After a day out on the water in the Savannah, Georgia area, you know how exhausting it can be to dock your boat and complete the arduous task of fully cleaning its exterior. With a boat ceramic coating, the surface of your boat becomes so repellent to harsh underwater elements that cleaning your boat no longer presents an issue.
When cured on your boat's surface, the ceramic coating transforms itself to become a rigid, yet flexible, slick glass shield that bonds to the boat's surface and protects the substrate. Clear and non-yellowing, this coating cannot be removed by using detergents or acids, and quickly becomes one of the best investments you ever make in your boat.
We would be happy to go over the many, many benefits that come from letting our professionals apply a boat ceramic coating to your watercraft in detail. Contact us today and we can answer your questions and give you an estimate!
---