A marine ceramic coating will make sure nothing stands between you and your watercraft enjoyment.
The best part about owning marine craft is being able to take them out on the water. However, if the dread of cleaning and polishing and protecting your paint job for your marine vehicle is more dreadful than the fun of going out on the water, they you won't want to take your boat or other marine vehicle out very much in the Savannah, Georgia area—it's as simple as that! Here at Savannah Ceramic Coatings, we want to make sure nothing regarding the protecting of your paint job stands between you and your water enjoyment, and that is why we offer a marine ceramic coating option to those with marine craft.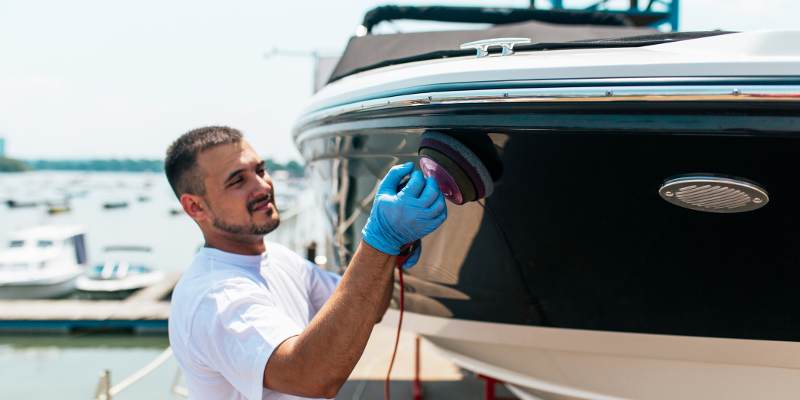 Marine ceramic coatings take our same ceramic coatings that are so popular with cars and other types of vehicles and apply them to your boats and other watercraft. When you take advantage of the application of a marine ceramic coating, you will enjoy it more every time you use your watercraft. You won't have to worry about saltwater or barnacles attaching themselves and ruining the paint job on your vessel. You will watch as the hydrophobic qualities work their magic, and water, sea spray and even bird droppings are a snap to clean since all liquids will bead up and run off. With a marine ceramic coating, the only thing you will regret is not choosing to have it applied by our experts sooner!
We can apply marine ceramic coatings by coming to your home or dock, or you can bring your watercraft to us. If you have questions, please contact us today at Savannah Ceramic Coatings.